Frank Grasso
BiscuitTime.com
Pet Tech CPR, First Aid Certified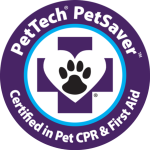 "I was born and raised in St Petersburg and graduated from USF. When I got out of the Navy my wife,Donna and I moved to Orlando area. After we both retired we moved to Mount Dora in 2012.
Over the years we have had shelties, doxies and poms. Now we have a lovable pom named Mitzi.
I have been a pet sitter for Biscuit Time for 8 years.
I thoroughly enjoy the interaction with all the pets Biscuit Time customers entrust to our care."